LanDa petroleum participated in the 42nd Convention & Exhibition (IPA).
May 2,2018,ShanDong LanDa Petroleum Equipment LLC., participated in the 42nd Convention & Exhibition (IPA) held at the international exhibition center in Jakarta,Indonesia .
The exhibition is a large-scale oil and gas exhibition sponsored by the Indonesian petroleum association. The exhibition area of the exhibition reaches 17,500 square meters, and the exhibition area of Chinese exhibition enterprises is nearly 600 square meters.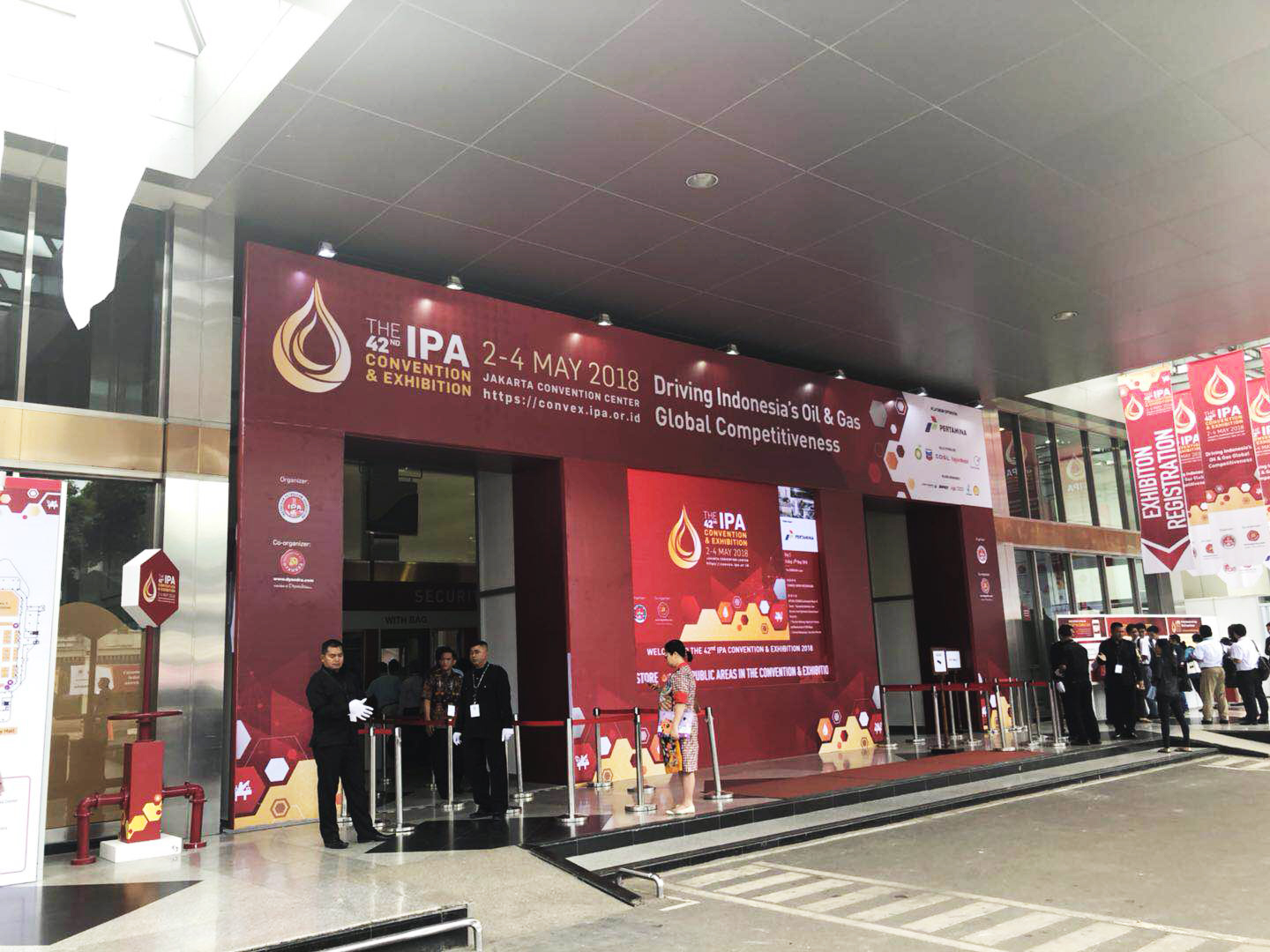 In this exhibition, LanDa petroleum shows three main oil field environmental protection projects: Cuttings re-injection project, Pyrolysis adsorption project, Oil Storage Tank Mechanical Cleaning project; And related solid control equipment。
Indonesia is an important oil and gas producer in the Asia-pacific region, It was the only OPEC member in Asia, for a long time Indonesia ranks second and first in oil and gas production in the region, Oil is mainly exported to Asia-pacific countries and the United States. The price of oil and gas has picked up recently, and Indonesia needs to expand its production to accommodate the economy. A series of recent steps by the Indonesian government have given the oil industry plenty of opportunities. Many new fields will also start to be put into production, besides, many attention has focused on some of the potentially large oil fields in eastern Indonesia. Environmental protection is an essential part of oil drilling, therefore, with the development of petroleum industry in Indonesia, the market prospect of environmental protection projects and solid control equipment is very promising.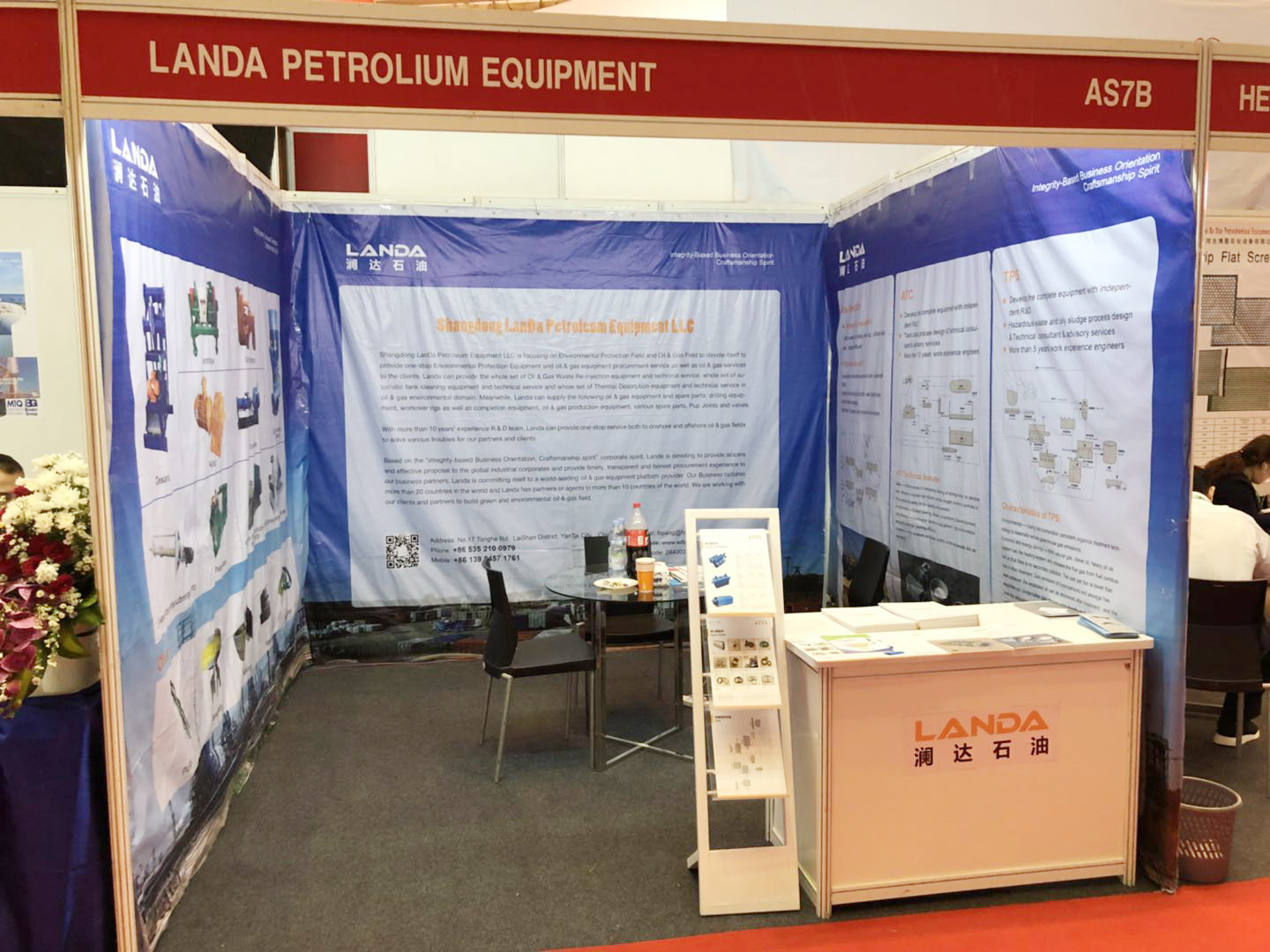 In this exhibition, expanding the popularity of LanDa petroleum in Indonesia's oil industry, to help our old and new customers getting more comprehensive understanding of our technology and products. At the same time, we also know the advanced technology of the world in the field of environmental protection equipment. In this exhibition we have achieved good results.